The world is a beautiful place and It is everyone's dream to travel all around the world. With the cost of travelling getting affordable and places getting more accessible,
NOW
is the best time to start travelling.
Whenever we travel, we are always in a scout for the best deals when it comes to places to stay. We always make sure to get the loveliest and convenient accommodation that will best suit our budget. There are a lot of booking sites where you can look for affordable accommodations, and that includes Airbnb.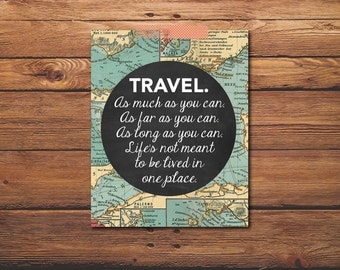 Airbnb
is a trusted community marketplace for people to list, discover, and book unique accommodations around the world. They are not only a booking site, but also the easiest way for you to monetize that extra space and showcase it to an audience of millions.
What is unique with Airbnb, not only you get to stay at someone's beautiful home, you also get to have some guests stay at your lovely home. If you have a pretty and well designed home that you want to showcase to the world, you can do so by listing it through Airbnb. You can let other people stay and admire your place while getting some money out of it. With that, travellers, especially backpacker,s get to enjoy staying at those aesthetically pretty homes at a comparable rate as to those crampy hotels.
If you browse through the Airbnb site, you'll see a lot of fancy looking places to stay in different continents at an affordable price.
What I'm really looking forward to stay in is this private beach house of
Takahiro
in Palawan. I fell in love with Palawan when we started travelling through their pretty islands (Coron, Puerto Princesa and El Nido). Everytime I think of a beach getaway, I always envision Palawan's pristine beaches. Imagine having a Palawan beach all by yourself, at a fraction of a price of those private resorts like Lagen, Balesin and Huma? It's a dream for me.
Check out
my listings
for some adorable but affordable places I'd like to stay on here in the Philippines. I'm on the lookout for seat sale announcements so I could book an airplane ticket to these places.
You'll get to stay at unique types of accomodations, whatever suits your needs and desires. Go ahead and check out Airbnb's website to see what I truly mean.
"WHETHER AN APARTMENT FOR A MONTH, A CASTLE FOR A WEEK, OR A VILLA FOR A MONTH, AIRBNB CONNECTS PEOPLE TO UNIQUE TRAVEL EXPERIENCES, AT ANY PRICE POINT, IN MORE THAN 34,000 CITIES AND 190 COUNTRIES"
To jump start your wanderlust travel escapades, start using Airbnb by signing up here. You'll get P1,120 worth of credits from me if you sign up at this link.
Where to next? Let's start planning our adventures!